26 avril 2009
7
26
/

04
/

avril
/

2009
14:52
Voici l'interview d'Asutosh Lobo réalisée spécialement pour les lecteurs de ce blog ! Comme vous le savez, Ashutosh tenait le rôle de Salim, ( à l'adolescence) le frère de Jamal dans le film.

Ashutosh, could you tell us more you about ; your family and studies ?
I'm fifteen – I'm the youngest in my family – I have two older sisters, and we've all loved drama and anything involving the theatre since we were little. Both my parents are doctors, but they've raised us to be very interested in the arts, but this also means that that there is no way they're going to let me act unless I also continue with my studies.
I've just finished my 10th standard Board exams, and believe me, my mum made sure I took my text-books even to L.A.! Thank god I'm on holiday now! At least until I start Junior College in June…
We heard that before playing as an actor, you had some experience in sketches and theatre ?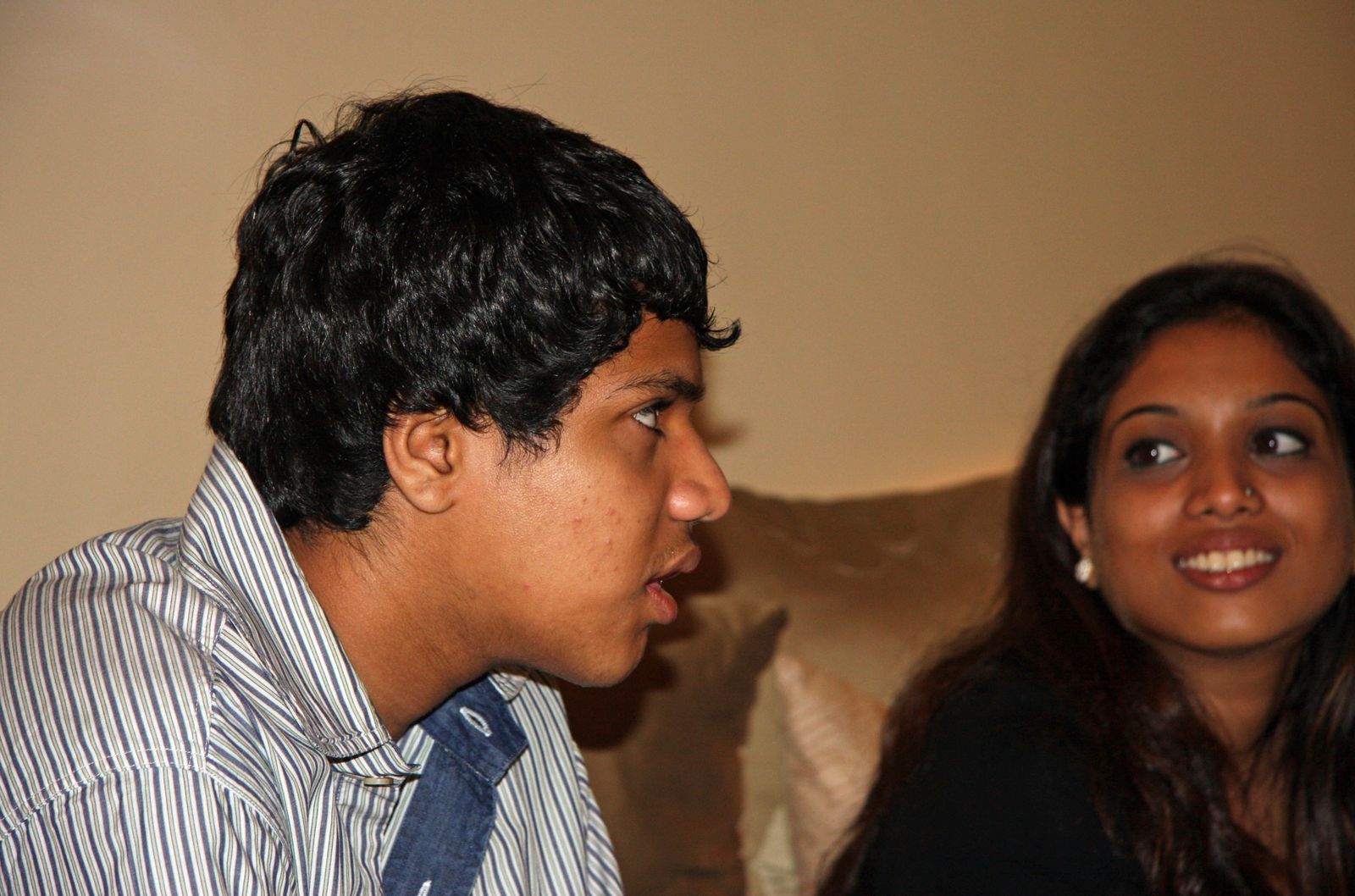 Yes. I've acted in every school play I could, and the year I audition for the movie was also the year I won best actor in my Inter-House Drama Competion at school. I've also done lots of elocution competitions and debates and stuff.
What have you done on the stage ?
I've acted in school mostly, so really random stuff, often plays we wrote ourselves…
How have you been selected for the movie "Slumdog" ? How many boys were candidates for this role ?
Well, they were scouting for boys at my school, it's a well known boys school, and they say me rehearsing for a school play. I auditioned for them and got a call back later that evening. They really liked me, and they next day after talking things over with the director and all, I was in. They had to do screen tests and things like that , obviously to make sure I matched the older and younger Salims. They auditioned thousands of boys before me.
When you were selected for the movie, what was the reaction of your parents, your brothers and sisters ?
Oh they were thrilled! My elder sister had already read the book and she immediately recognized it from the screenplay, and my parents quite like Danny's films so, yeah, basically we all went out to dinner to celebrate.
When the movie was shot and how long did it last ?
It was shot towards the end of 2007 and the beginning of 2008.
What were the difficulties you met or you faced during the movie ? Were you nervous, tired, stressed ? How was the working atmosphere ?
Oh, the cast and the crew were brilliant! We really bonded, became our own little family, most of us are still in touch and call each other with updates.
Shooting was tiring, but I had a blast. Sometime I fell asleep in the car on the way home. But it was an enlightening experience. There was this one time in Agra at the Taj Mahal where the government wouldn't let us shoot after the first day - apparently we were portraying the country in a bad light - so we had to stop.
Do you like Indian movies ? What Indian movies would you recommend for our French blog readers ?
Yeah, I do. For you readers…errm…hmmm, how about: Mr and Mrs Iyyer, Lagaan, Kal Ho Na Ho, Dostaana, I guess. Oh I don't know, I like too many movies to name them!
Have you ever seen a French movie ? Which one and how much did you like it ?


Not really… or wait, yes I have! Does Asterix et Obelix with Gerard Depardieu count? I loved it. Of course it was with subtitles.
To what extent, this experience changed your life ? Are you seen differently by your friends or relatives ?


Well yes and no. my friends still bully me just the same. But on a more serious note, yeah., it has. I look at slum children differently now. And going to the Oscars was an amazing experience.
What about your future? What kind of studies do you plan to make ? Do you have any idea if you want to be an actor or not yet ?
Well, I'd love to be and actor! But I have to finish my studies first. And right now I think I want to study automobile design and engineering.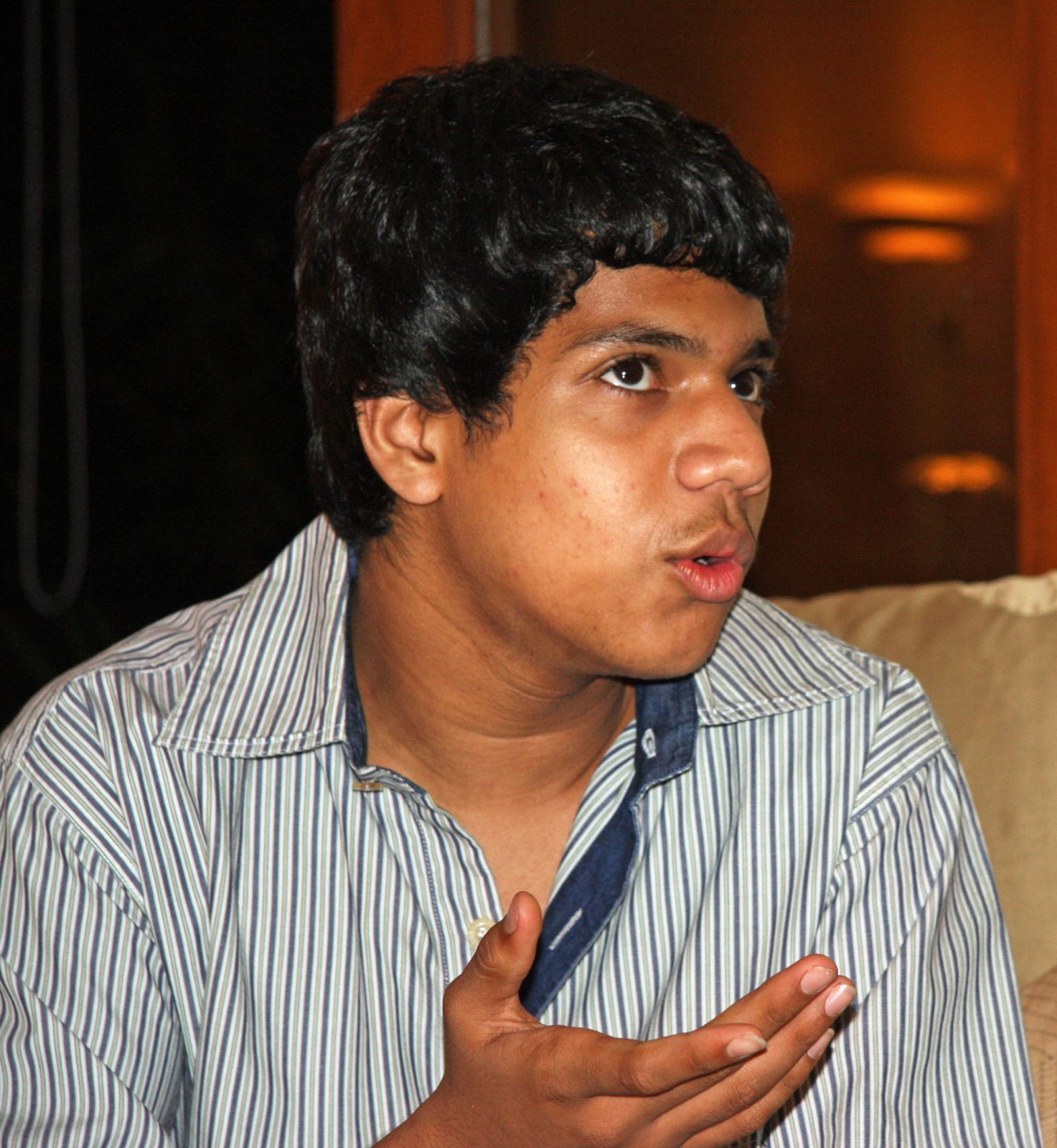 How many Indians have seen the movie ?
I don't know. All, I hope!
Regarding the movie "Slumdog" what we read in the newspapers is that Indians had not the same opinion on the movie ; especially because the movie is giving a dark image of India. Do you agree with that ?
Yes and no. For us this is reality, something we face everyday so we're used to it. For the west it was an eye-opener….
Last question regarding the movie ; what is the message the movie wants to give to the public ? Is it about possible friendship between persons of different religions (hindus and muslims ) ?
The movie had many messages. It was basically about breaking barriers. Religious barriers, class barriers, even just the invisible barrier that stops a person from dreaming big, look at the title, Slumdog Millionaire!